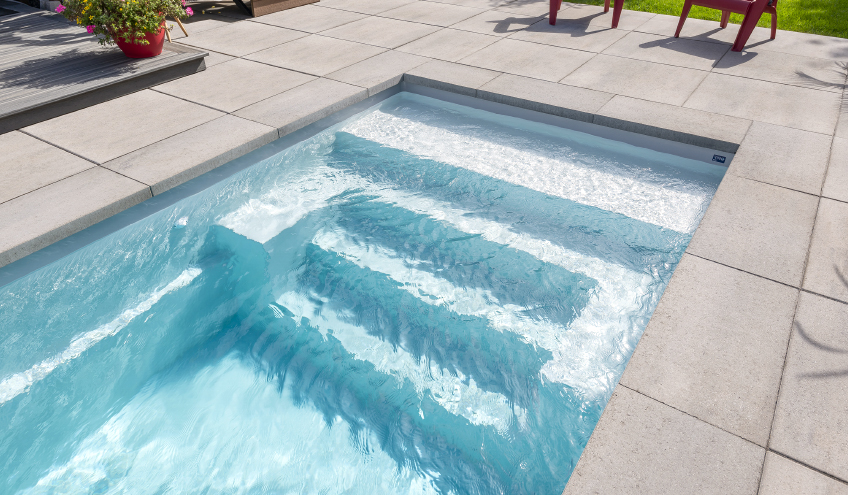 Sebago Lake Pools, Southern Maine's premier pool dealer, is always there for you from initial expertise to answering any questions to inspection to installation to servicing after the sale. Since we opened our doors over 30 years ago, thousands of satisfied customers have trusted us and rightfully so.
And now Sebago Lake Pools introduces Genesis Fiberglass Pools from one of the leading fiberglass pool manufacturers. We all know that Summers in Maine can drastically vary from one to the next. So why might a fiberglass pool to enjoy every Summer day be right for you? Simple!
Installation: Fiberglass pool installation takes less time than other pool types. No individual wall sections, vinyl liners, or plaster finishes to deal with.
Savings on your Summer heating bills: The fiberglass insulation generally warms your pool water by 8 degrees or more compared to other pool types. Enjoy lower operating costs when using a heater. Fiberglass pools are also the greener choice – no vinyl liner needing replacement adds up to less waste over time.
Low Maintenance: Fiberglass pools have a non-porous surface that resists stains and algae growth. You'll find it easy to keep a clean appearance. No vinyl liner also means your fiberglass pool will be dog friendly.
Quality: Genesis fiberglass pools are made with high-quality materials and advanced manufacturing techniques to ensure they are built to last.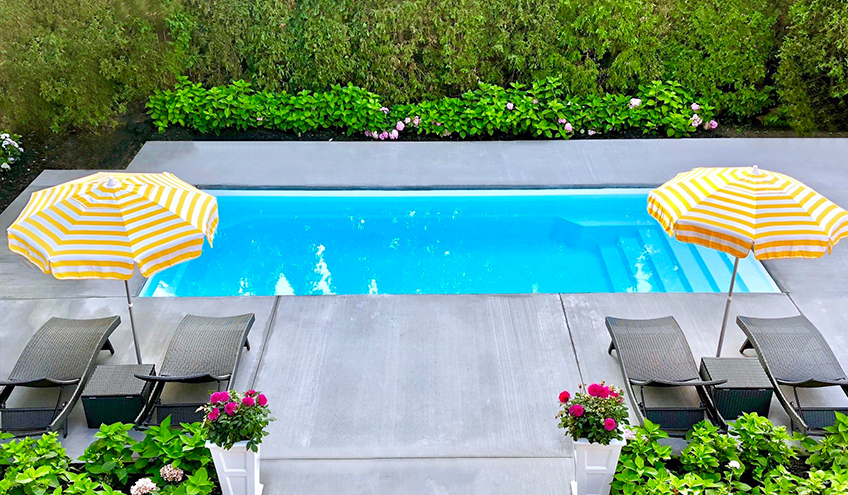 Lifetime Warranty: Every model comes with a lifetime structural warranty – the best in the industry!
Call us today (207-856-1000) with any questions or to set up a site appointment or just stop in.